The food in Greece was AMAZING! Personally, I tried so many dishes that I had never eaten before. The image below on the right is squid with puree and the image on the left is grilled scampi.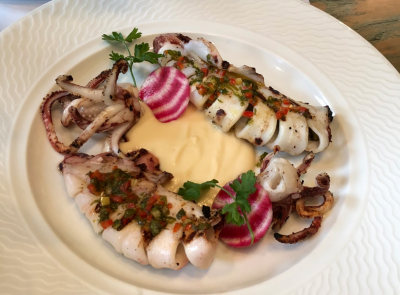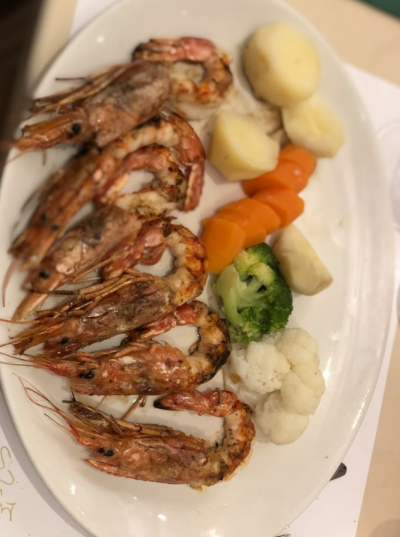 The image below is a what I was fully astonished by. I had ordered a burger and I got two beef panties with no bun. This amused me, as I always thought of a burger being always served with buns. But in Greece, this is very normal, serving patties without buns.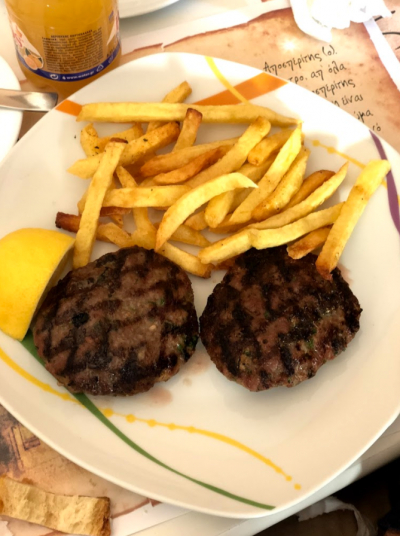 And the image below is a Greek salad served with Feta cheese. The amount of cheese I had was so much that I fell in love with Greek cheese.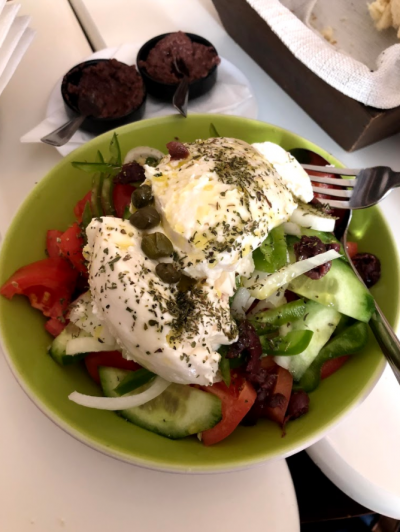 And below is the largest pork steak all of us saw in our lives. It was definitely more than 12 inches in length.